Finally – an alternative to MobileMe galleries
19
Jun
2012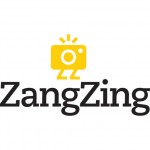 It's been over a year since Apple announced that they were going to kill off MobileMe galleries but I think I have just found a decent replacement.
Zing Zang is a completely free alternative to MobileMe that doesn't clog up your hard drive, as DropBox would, and that has no ads whatsoever. The interface uses a lot of AJAX. It's slick and user friendly. It can connect to your old MobileMe galleries and download all the content for you, creating new ZingZang galleries.
Initially each user receives 2Gb of space, which can be bumped up to 10Gb if you get friends to join on your unique link – mine is http://zan.gy/MvuZ08 – you get 250Mb for each friend that signs up.
From next month, ZingZang is going to charge for extra storage up to a maximum of 108Gb for $20 a month.
 UPDATE
A little while after this post, ZangZing closed their site for business. There has been no official word as to why this was, but my guess is one of the following:
The demand for mobileMe replacement didn't hit expectations
The demand for mobileMe replacement exceeded expectations and they ran out of money too quickly
ZangZing heard about a big app killer (Apple or Google spring to mind) that would make their offering unprofitable
Sad to see ZangZing go. It was a really slick UI, underpinned by seemingly quick backend. Shame.
For now, I've plumped for
ThisLife
, which, although not quite as slick as ZZ, is pretty and relatively feature rich. They limit free accounts to 1,000 images, which seems a bit odd, and the starter account (20,000 images) is almost $80 p.a., which is more than mobileMe was.