The Sun gets spanked by google for cloaking
1
Oct
2013
A few weeks ago I wrote an article on how The Sun allowed GoogleBot to access its site. It appears that this was in contravention of Google's terms and News International have subsequently revoked GoogleBot's privileged access, which has resulted in no more access for sneaky chaps like me and a further plummet in traffic for the website.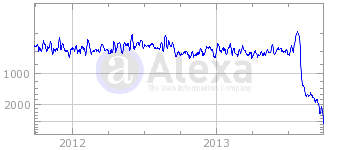 The Sun in violation of Google Webmaster Guidelines
Before The Sun's decision to block GoogleBot, it was in clear violation of Google Webmaster guidelines on cloaking, which clearly state that "Cloaking refers to the practice of presenting different content or URLs to human users and search engines. Cloaking is considered a violation of Google's Webmaster Guidelines because it provides our users with different results than they expected".
General violations of Google's cloaking guidelines were often used by many 'black hat' SEO companies and were punished harshly, as BMW found to their cost in 2006, but with Google News, the 'greyhat' technique of serving content to GoogleBot (and hence having your site properly indexed) and blocking the same pages to users is explicitly banned -"If you cloak for Googlebot, your site may be subject to Google Webmaster penalties".
One cannot help thinking that Google were helpfully notified of this transgression by their friends in the media.
The Sun Dips Below The Mirror On Alexa
For the first time ever, The Sun's main rival is now ahead in Alexa traffic (presumably the reason that The Sun has withdrawn from the ABC web traffic audit this month). The difference right now is slight, but blocking GoogleBot from its site will ensure that The Sun's traffic continues to go into free fall for some time to come.

The Sun Almost Disappears from Google News
Google News now only indexes ~200 articles, compared with 10,000 for The Express and each link comes with a parenthesis of death: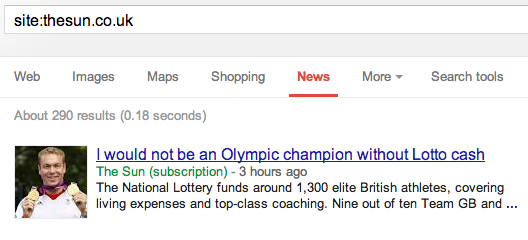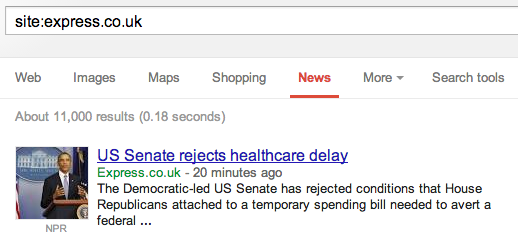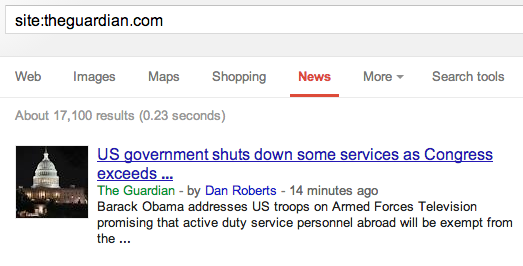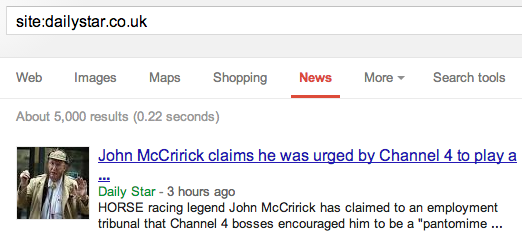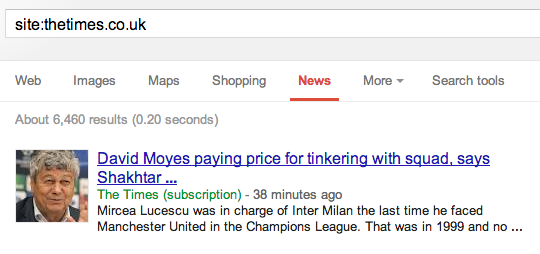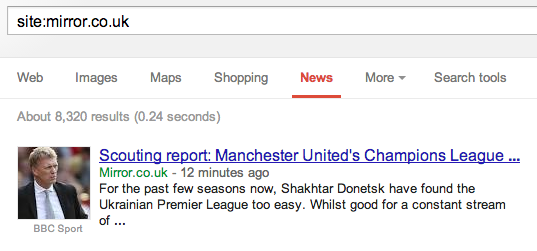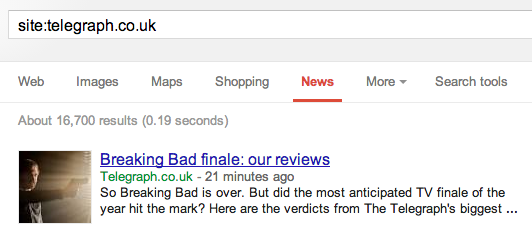 UPDATE DEC 2013
It looks like the Sun keeps on falling and will soon be overtaken by the Daily Star online: